Services at our locations
You can also find all the information in our service portfolio. This is currently only available in German language. The English version is already in work and coming soon. Click here for PDF-Download.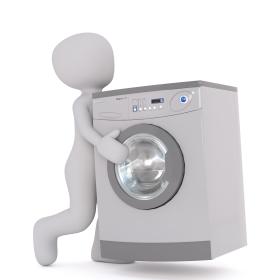 We collect your old devices
You no longer want to keep your old electrical equipment? Give it a chance for a second life! We gladly take (almost) any electrical equipment within our opening hours at Vienna .
We collect your old devices in the Vienna area for only 9 EUR (incl. VAT)! For donated Miele-appliances you get a R.U.S.Z. voucher worth 20 EUR!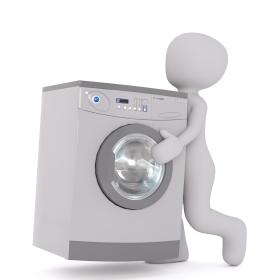 +
tons of recycled waste equipment per year
+
repaired equipment per year
Repair and ReUse are climate protection
+
tons CO2 footprint of R.U.S.Z
+
tons of CO2 saved through repair and reuse
Here you can find some customer opinions (original german comments translated by us):
Möchte mich einfach nur ganz herzlich bei Ihnen bzw Ihren Technikern bedanken,dass Sie meiner 30 Jahre alte Küchenmaschine das Leben gerettet haben. Das Gerät zu Ihnen gebracht - Fehler gesucht und gefunden - repariert und siehe da 2 Tage später wieder abgeholt. Und das alles zu einem fairen Preis und auch von sehr freundlichen Personal empfangen und betreut worden.
Also ich werde diese Firma sicher weiter empfehlen,bzw wenn notwendig selber wieder in Anspruch nehmen.
Also vielen Dank nochmal!
---
- Ingrid
(7. April 2022)
Herr Younes vom 14. Bezirk war wegen meiner Miele Waschmaschine, die keinen Muks mehr von sich gegeben, hat bei mir. Er hat in kürzester Zeit entdeckt, worum es geht. Hat mir einen Kostenvoranschlag gemacht und den kaputten Teil sofort bestellt. Nach einer Woche wurde ich angerufen, dass der Teil bereit ist zum Austauch. Er kam zum versprochenen Termin!! Er hat einen gebrauchten Teil mitgebracht und eingebaut. Es funktioniert einwandfrei und er hat mir – bin in Pension – auch noch viel Geld erspart. Vielen herzlichen Dank und ich werde euch bestimmt weiterempfehlen…. vielen, vielen Dank für die Hilfe
---
- Anna
(5. März 2022)
Ich habe meine Stehlampe zum reparieren vorbei gebracht. Vielen Dank für's wieder instand setzen – habe sie am Mittwoch mittags gebracht und konnte sie heute bereits wieder holen. War super schnell!
Ich komme wieder und werde euch auch weiterempfehlen!
---
- Elisabeth
(25. Februar 2022)
Ich bin wirklich begeistert. Der Techniker war überpünktlich, sehr freundlich und vor allem blitzschnell.
Binnen 20 Minuten war mein Trockner wieder in Ordnung.
---
- Christine
(17. November 2021)
Hängende Kühlschranktür und kaputte Waschmaschine wurden von einen freundlichen kompetenten Servicemann in Kürze repariert. Vielen Dank
---
- Gabriele
(8. September 2021)

Our most important references are satisfied customers. Furthermore, we are also very pleased to have been awarded numerous prizes.