Services at our locations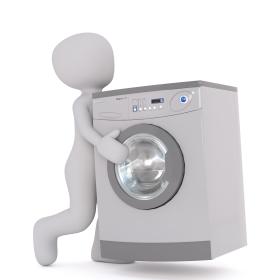 We collect your old devices
You no longer want to keep your old electrical equipment? Give it a chance for a second life! We gladly take (almost) any electrical equipment within our opening hours at Vienna .
We collect your old devices in the Vienna area for only 9 EUR (incl. VAT)! For donated Miele-appliances you get a R.U.S.Z. voucher worth 20 EUR!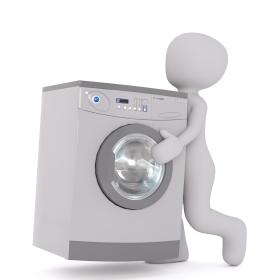 +
tons of recycled waste equipment per year
+
repaired equipment per year
Repair and ReUse are climate protection
+
tons CO2 footprint of R.U.S.Z
+
tons of CO2 saved through repair and reuse
Here you can find some customer opinions (original german comments translated by us):
Brought my beloved satellite receiver with DVD function to be repaired and after a few days picked it up again
from me you get 5 stars
friendly, competent and I say thank you
---
- Wolfgang
(15. Oktober 2022)
Dear RUSZ team, you have given me pure joy! Right now I'm listening to my hot rock'n'roll music from the 53 year old studio tape recorder you repaired. Elvis sings "if you are looking for trouble..." ("if you are looking for trouble..."). I was not looking for trouble, I HAD trouble, sorrow. And you have made joy out of it. At minimal cost. Who still knows the old technologies? There is hardly any service possibility in Europe for these devices. Thank you very much!
---
- Dieter
(26. September 2022)
My broken cooktop is working again! The technician came on time, was very friendly and was done within 10 minutes. Filled out online appointment booking, redeemed repair voucher and the whole thing was stress free.
I am quite thrilled and will certainly use the company again or recommend it to others!
---
- Jonathan
(22. August 2022)
Thank you for the prompt and perfect repair. My Marantz amplifier was a top device in the 70's, but the ravages of time have greatly diminished the listening pleasure.
Now he sounds again, just like he did back then. If he does it again for so long, he will outlive me :-))).
---
- Walter
(29. April 2021)
I would just like to thank you and your technicians for saving the life of my 30-year-old food processor. The device brought to you - error searched and found - repaired and lo and behold 2 days later picked up again. And all this at a fair price and also received and attended by very friendly staff. I will certainly recommend this company, or if necessary, take again in claim. So thank you again!
---
- Ingrid
(April 7, 2022)

Our most important references are satisfied customers. Furthermore, we are also very pleased to have been awarded numerous prizes.