Winner of the 'Living Standards Award' in the category "Reaching International Markets"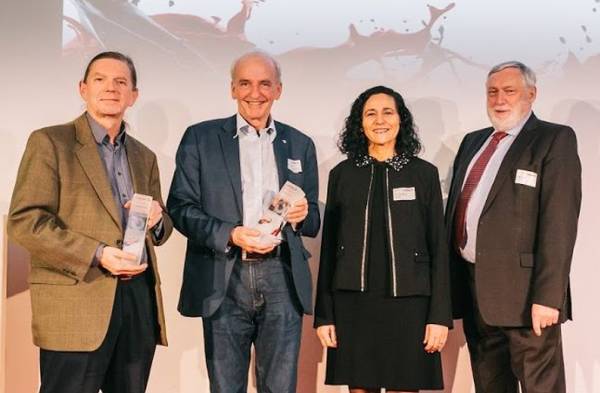 © Austrian Standards, Photographer: Philipp Lipiarski
An important aspect of sustainability & circular economy is to extend the lifetime of products. Our technicians have put their decades of experience and technical know-how into developing a guideline for durable and repair-friendly designed equipment:
Based on ONR 192102:2006, which was lead developed by R.U.S.Z technicians and updated in 2014 by R.U.S.Z together with ASI and BMNT (ONR 192102:2014 "Quality mark for durable, repair-friendly designed electrical and electronic equipment"), we have developed a basis for testing new equipment: in 2015, 24 washing machines were tested on behalf of a large EU consumer protection organization, in 2016 40 vacuum cleaners. Essentially, however, ONR 192102:2014 was used as a basis for the standardization "Energy related products - Material efficiency aspects for Ecodesign" by CEN and CENELEC in the joint technical committee 10, mandated by the EU Commission. The R.U.S.Z Managing Director accompanied the process in a leading function (WG 3: Reparability, Reusability and Upgrade) for one and a half years.
Now the R.U.S.Z is part of a significant consortium developing "independent test methods against early obsolescence" within the H2020 project PROMPT. Accordingly, the aim of PROMPT is to evaluate the longevity of electrical and electronic equipment for private households before they are placed on the market.
Click here to go to the PROMPT website: Link
Click here for the video report: Link