The first run of the ReSeTech education program has been successfully completed. We are working on a continuation and thank all participants!

What are the five most common types of clothes dryers? How does the brew group of a fully automatic coffee machine work and what does the water flow diagram look like? And how can you tell that the ion exchanger of a dishwasher is exhausted?
Could you answer that? Certified repair and service technicians can, and they have learned it over the past 6 months at BFI and R.U.S.Z. as part of the AMS training program ReSeTech.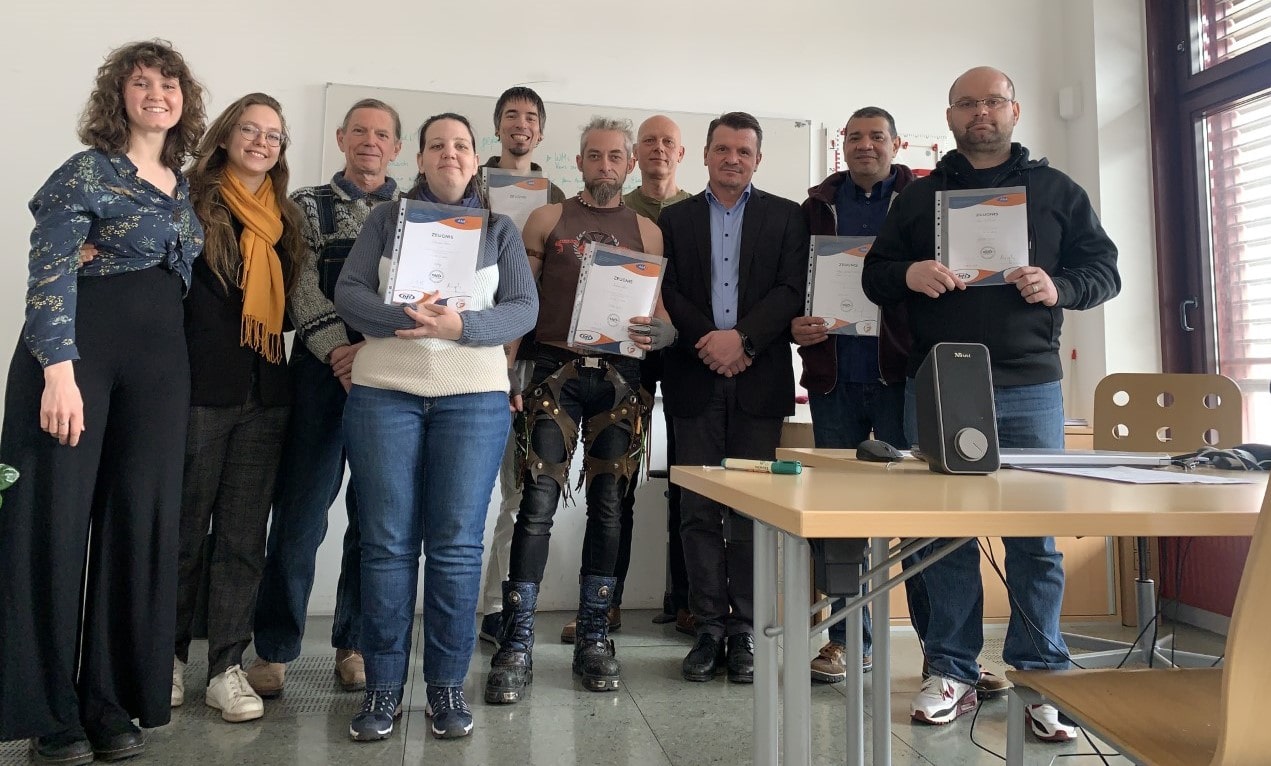 A demanding program
The technical part of the training ranges from the electrotechnical/mechatronic basics, safety regulations and standards to the professional use of measuring instruments, tools and operating instructions to the unerring handling and maintenance of washing machines, dishwashers, dryers, coffee machines and vacuum cleaners in theory and practice. In addition, there was training in customer and service orientation, including joint field service trips with the nimble service technicians from R.U.S.Z. The training was designed to be as practical as possible and to depict various stations from the everyday life of a repair technician, embedded in solid basic knowledge in terms of sustainability and resource conservation.
Last week was exam week at R.U.S.Z. Our neo-handymen and -women had to pass three different exams: a written theory exam in electrical engineering and safety standards as well as a written and a practical exam on equipment repair. A simulated service case had to be processed on the washing machine test piece.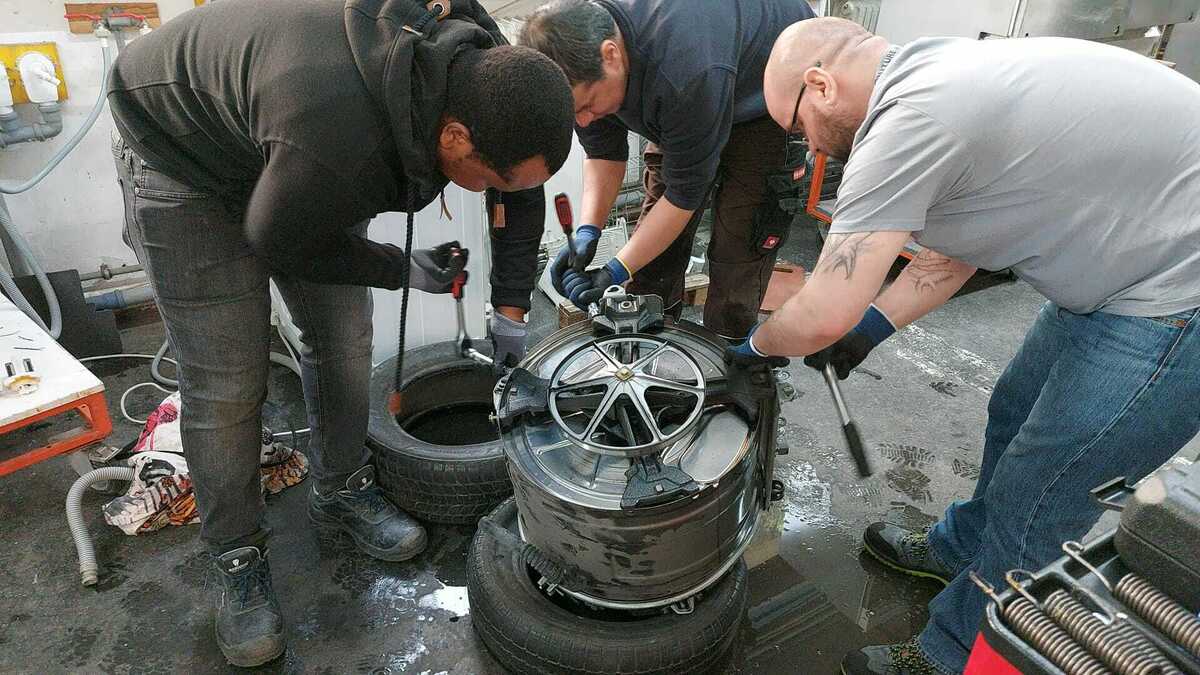 Let's work together!
Right from the start, the cooperation of all those involved was based on team spirit and mutual help; any conflicts that arose could always be defused together and at a low threshold, and all challenges were taken with consideration for difficult personal situations. Unemployment is sometimes no walk in the park, and re-entering the workforce is an obstacle that is easier to overcome together. We conclude our cooperation with appreciation and gratitude in both directions and are very pleased to be able to strengthen our team with three of the graduates.
The pilot project ReSeTech was jointly conceived by BFI and R.U.S.Z. and is intended to set the course for a regular nationwide training offer: on the one hand, as a continuation of the current concept within the framework of the AMS and, on the other hand, as an opportunity for specialization in mechatronics* apprenticeship training.
Repair is the supreme discipline of the circular economy and an infrastructure suitable for the circular economy needs its skilled workers!